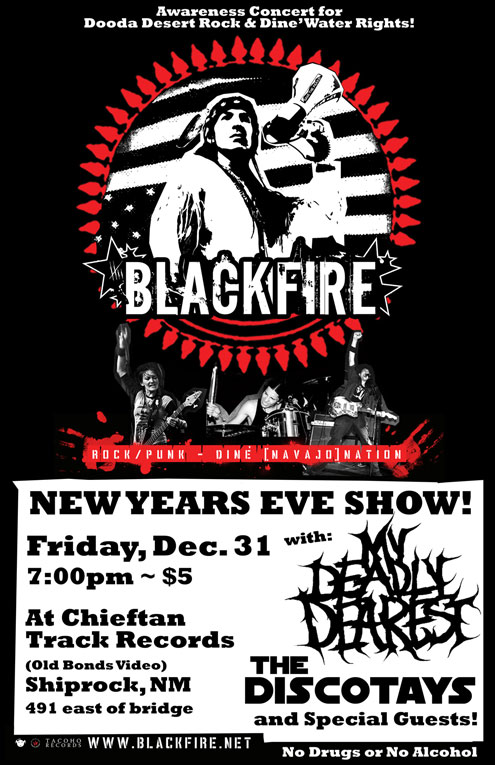 New Years Eve Concert:
Blackfire
My Deadly Dearest, The Discotays
and special guests
Dec. 31, 2010
7p.m.-12:30a.m. – $5.00
At Chieftan Track Records
Shiprock, NM
(491 East of bridge)
All Ages!
No Drugs or Alcohol Allowed
www.blackfire.net
Annual Dooda Desert Rock New Years Eve Celebration!
Dec. 31st, 2010
Navajo Winter Stories – 12:00 PM
SHOE GAME, Potluck, and Camp-out! – 7:00 PM
At Dooda Desert Rock Camp
Chaco Rio, NM
Directions:
From Shiprock: Go south to Littlewater on Hwy 491, go East on Rd 5092 for 10 miles to DDR Camp.
For more information: 505-947-6159
www.doodadesertrock.com
Posted by blackfire